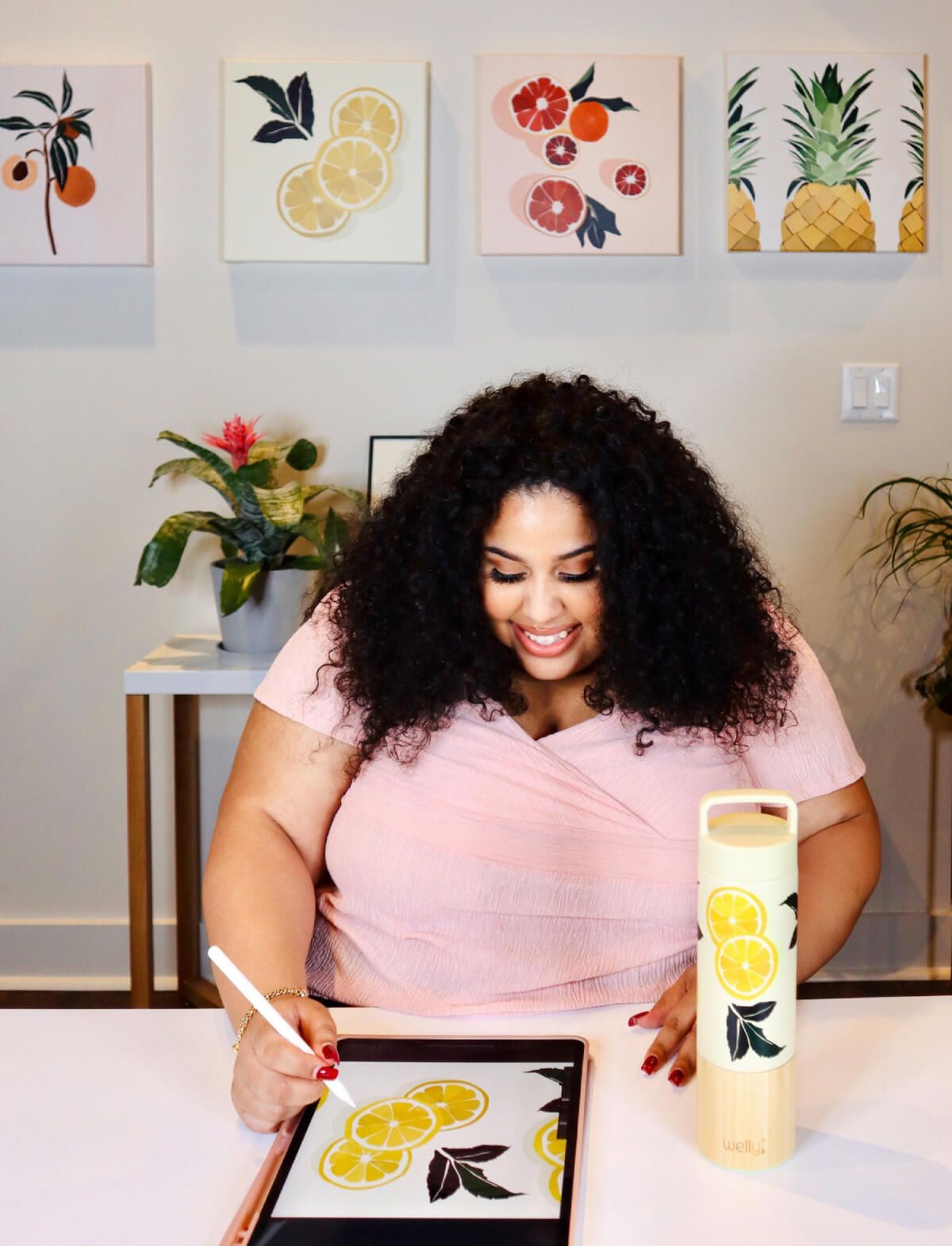 This fall we teamed up with Bria Nicole (@briapaints), an artist and illustrator based in Houston, to create a limited edition Traveler 18oz based on her piece entitled Lemons. Bria was kind enough to sit down with us (virtually) to share more about her creative process, unlikely sources of inspiration, advice for aspiring artists, and more. Enjoy!
Tell us about your creative process. How do you go from formulating an initial idea to bringing a piece to life? I love colors and shapes; these elements are central to my work so I spend a lot of time arranging color palettes and thinking about how I can layer varying shapes and lines to create a nice composition.
I draw from real life so first I break down real objects into their most simple shapes. This is the most fun part of creating for me - taking something realistic or detailed and breaking it down into basic elements.
Then sort of piecing it back together.
Once I've figured out what shapes I want to use, I reassemble my subject with different contrasting colors and textures to create a fun composition. I even keep some elements of my artwork very realistic and some very simple to create an interesting contrast.
Where or from who or what do you draw inspiration from the most? Do you have a muse? I consider myself a lifestyle artist so I draw inspiration from life. I try to capture people, objects, scenery and the simple joys of life.
2020 has been very difficult, and early this year I turned closely to illustrating to help me cope with all going on in the world. After losing my job at the start of the pandemic, I took an opportunity to reset and figure out what I wanted to do next. At the same time, I reset myself artistically and just started drawing images of simple objects around me or in photographs.
As the year progressed, so did my work. I started to create illustrations that focused on self-care, self-love and positive representation of blackness which were constantly on my mind. These types of images became a sort of therapy for myself and my audience. Life is my biggest inspiration. And now I just want to continue to bring lifestyle art to the world.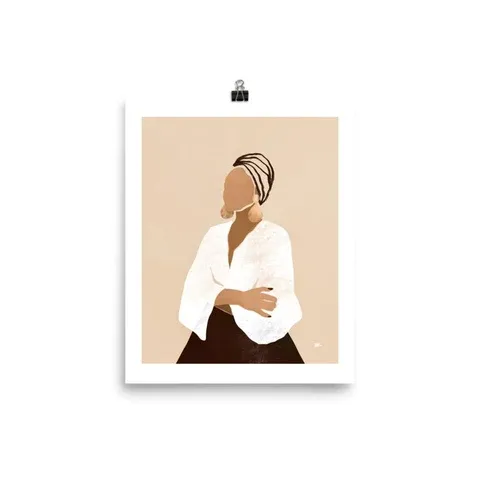 How do you hope your art makes people feel? I hope my art serves as a visual reminder of the simple beautiful things life has to offer, and also that you yourself are beautiful, you are strong, you deserve to take time to care for yourself, and pursue things that bring you happiness.
I love that people use my artwork in curating a great personal space for their home, office, or wherever else they spend time. I believe that when you're surrounded by certain imagery that's meaningful and relatable, it improves your quality of life.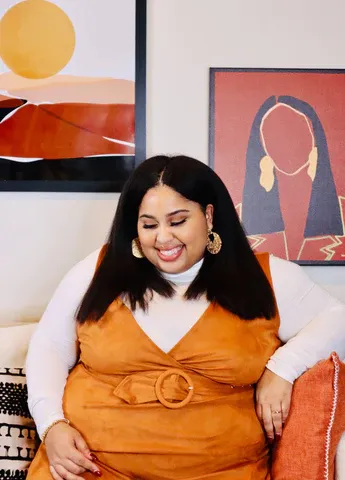 What mediums do you prefer to use, and what is the best and most challenging part about working with these particular mediums? I mostly work with acrylic and gouache paint for my traditional artwork, and for my digital illustrations which make up most of my work as of late, I use brushes that mimic these types of paint. I like my work to have the clean lines and minimalism of a digital graphic with the unique textural effects of real paintbrushes.
There are times when certain ideas won't translate as well digitally so I have to do them with my traditional paint brushes. Painting traditionally takes a lot longer than digital, and there is slightly less room for experimentation as you go, but nothing beats the look and feel of a traditional painting. By the same token, it's much harder to get those clean shapes and lines with traditional paint than with a digital medium so it's nice to be able to switch back and forth for different things.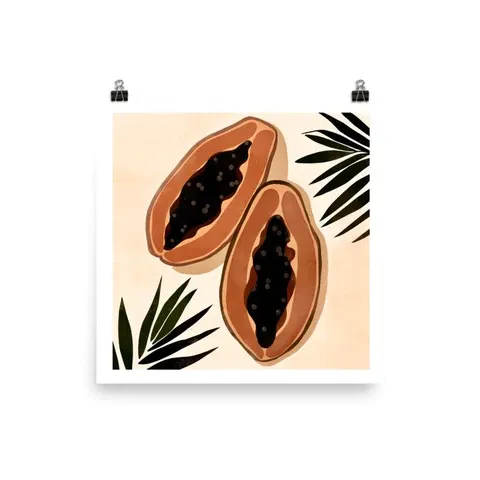 Do you have any words of wisdom for aspiring artists out there? Definitely have tunnel vision when it comes to your craft and always be working to improve your style and technique. There are a lot of things that will try to distract and discourage you but when you have tunnel vision, you learn to quickly adjust to those difficulties and get back to your work.
Having a network of artistic friends for encouragement and inspiration is so helpful. Many artists tend to be loners, but I recently learned how helpful it is to network with other creatives.
Lastly, always be in pursuit of greater artistic and business knowledge. Almost any question you have related to art can be found on Google or Youtube. I spend most of my days watching Youtube, trying different illustration and design courses and reading my favorite design books!
**Who are other artists we should follow? ** As a lover and collector of art, I have a huge list of peers that I'd recommend to anyone. Some of my absolute favorites are Pink LoMein, Mafalda/mmvce, Maggie Stephenson, Reyna Noriega, Melissa Koby, Koketit/Shira Barzilay, and Claire Prouvost.
**What is your favorite place to escape it all? ** My favorite places to escape oddly enough are furniture/antique stores and plant nurseries. I love shopping and collecting beautiful things to draw inspiration from and I find myself really inspired when I walk through these fun shops. My hometown, Houston, has a lot of quirky shops to explore and find unique things.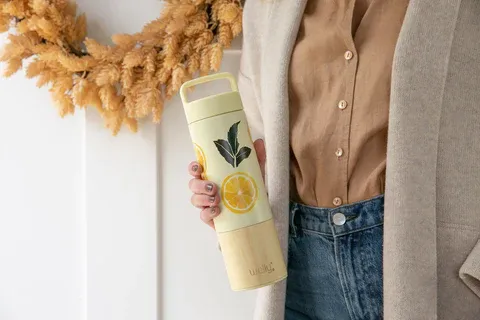 What's in your Welly? My favorite hot drink for my Welly this season is my Pumpkin coffee which stays hot throughout the day and my favorite cold drink is lemon, orange, cucumber and mint infused water to go with my lemon design of course!
Enter some text
Enter some text
Enter some text
Enter some text
Enter some text
Enter some text
According to the National Strength and Conditioning Association, a warm-up is defined as "preparatory activities and functionally based movements that are specifically designed to prepare the body for exercise or sport". Designing an adequate warmup is usually dependent on the athlete's needs, goals, and abilities.¹ The goal is to mentally and physically prepare the athlete for a training session or competition; while reducing the risk of injury. Benefits of a well designed warm-up are as follows:² Psychological readiness and preparation Increased blood flow to active muscles Increased strength and power output Improved joint range of motion Increased core temperature Enhanced oxygen delivery Faster muscle contraction and relaxation There are many warm-up procedures that a coach or athlete may implement into their training routine. Learning about the advantages of different procedures is crucial to building an effective warm-up specific to yourself or another individual. This article will discuss traditional procedures like static and dynamic stretching; as well as some newer modalities aiding in the speed and effectiveness of a warmup.