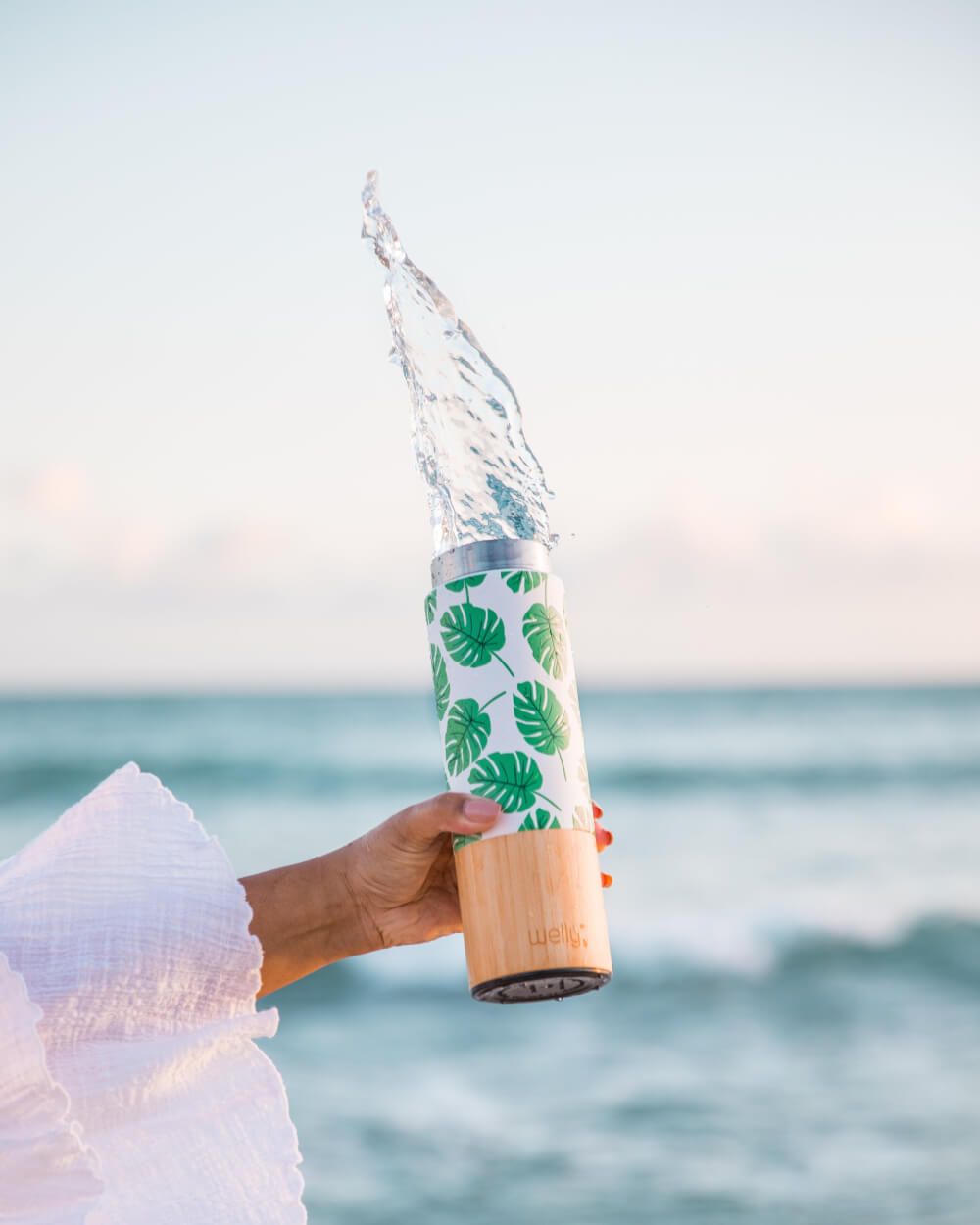 Carrying a reusable water bottle on a daily basis comes with so many benefits in addition to when you're traveling, going to the gym, playing sports, camping, or just putting in your 9 to 5.
Reusable water bottles allow you to refill while you're on the go. Not only are you benefitting yourself by using a reusable water bottle, but you're benefiting the environment as well. Take more control over the quality of your drinking water while simultaneously reducing the amount of plastic bottles that end up in the ocean and landfills.
Below are some of the many reasons why switching to a reusable bottle is the way to go.
Reduce waste from single-use plastic bottles. Each year, 35 billion single-use plastic water bottles are thrown away and end up in landfills and our oceans. By choosing a reusable bottle, you have the power to reduce your carbon footprint and save hundreds of disposable bottles from being thrown away.
You control what goes in your bottle. Not only do plastic bottles have negative impacts on the planet, but they could also be bad for your health. Plastic bottle release potentially harmful chemicals such as PET (polyterephthlate) plastic, which has been shown to seep into the water especially when the bottle is exposed to heat.
Save money. The average American spends approximately $100 per year on bottled water. A Welly bottle costs $33 and will last you for years and offers more versatility in your beverage of choice.
You have the ability to take warm or cold beverages along for the day. Whether you're in the mood for coffee, tea or a cocktail reusable bottles give you the option to choose. Additionally, most coffee shops will offer a small discount for carrying a reusable bottle.
Enter some text
Enter some text
Enter some text
Enter some text
Enter some text
Enter some text
According to the National Strength and Conditioning Association, a warm-up is defined as "preparatory activities and functionally based movements that are specifically designed to prepare the body for exercise or sport". Designing an adequate warmup is usually dependent on the athlete's needs, goals, and abilities.¹ The goal is to mentally and physically prepare the athlete for a training session or competition; while reducing the risk of injury. Benefits of a well designed warm-up are as follows:² Psychological readiness and preparation Increased blood flow to active muscles Increased strength and power output Improved joint range of motion Increased core temperature Enhanced oxygen delivery Faster muscle contraction and relaxation There are many warm-up procedures that a coach or athlete may implement into their training routine. Learning about the advantages of different procedures is crucial to building an effective warm-up specific to yourself or another individual. This article will discuss traditional procedures like static and dynamic stretching; as well as some newer modalities aiding in the speed and effectiveness of a warmup.