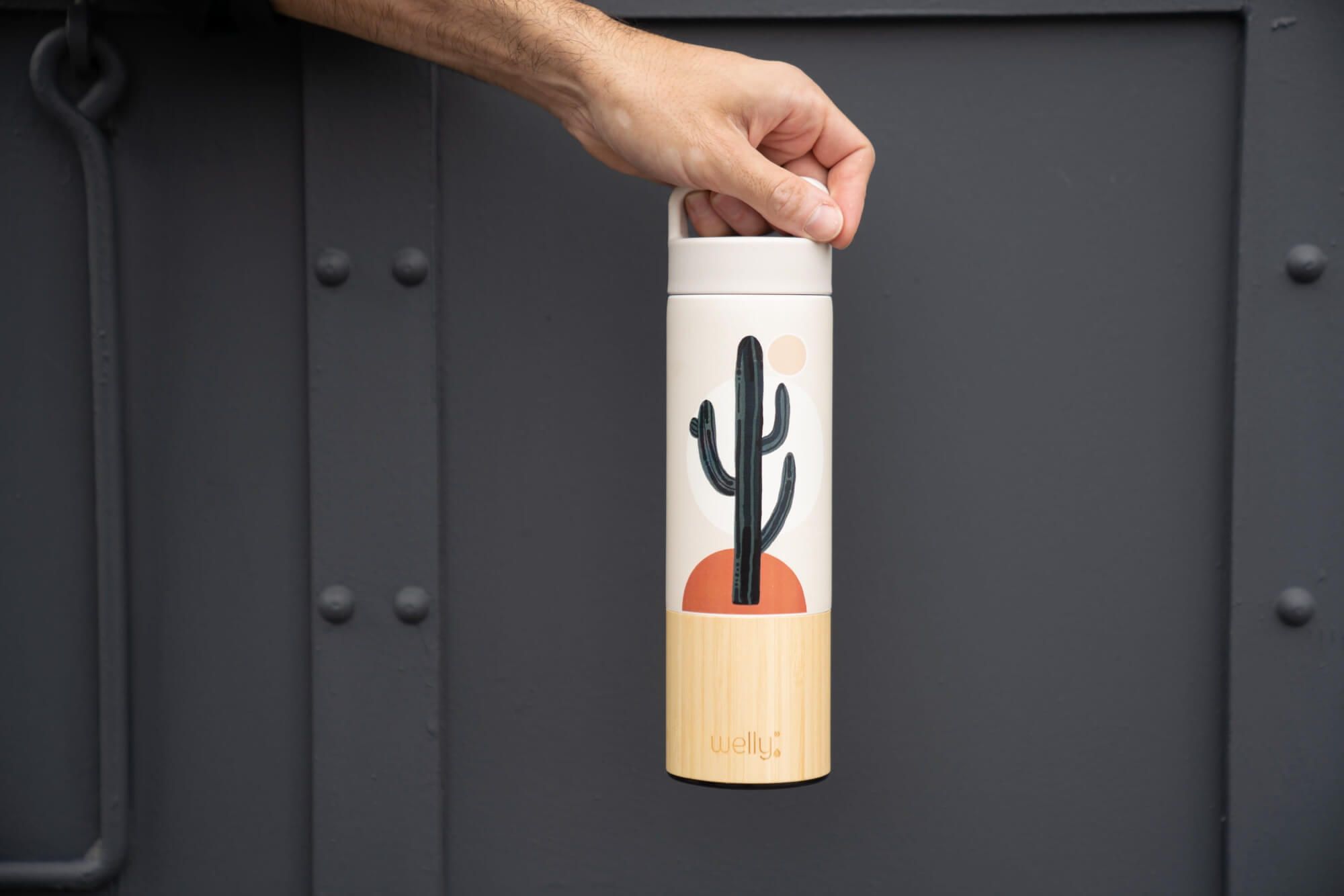 This fall we're thrilled to partner with Walker Noble on a limited edition Traveler 18oz based on his desert-inspired work "The Rebel."
Noble, the LA-based artist and founder of Walker Noble Studios, generously shared insights into his artistic journey, process, and favorite spots to get away from it all.
Tell us about your creative process. How do you go from formulating an initial idea to bringing a piece to life Wanderlust tends to be the strongest motivation to create. My wife and I often take roadtrips up and down the coast of California and surrounding states. I take photos along the way and use them as inspo for new pieces to create.
What mediums do you prefer to use, and what is the best and most challenging part about working with these particular mediums? I prefer acrylics when I have the opportunity to take my time to paint.
Image courtesy of Walker Noble Studios.
Where or from who or what do you draw inspiration from the most? Do you have a muse? I draw the most inspiration from the world around me. From colors, landscapes, textures, sounds, etc. My wife, DiDi is truly my muse. We're expecting our first child in January so it's inevitable that she'll (our daughter) be my newest muse.
How do you hope your art makes people feel? I hope that my art gives people a sense of tranquility and peace. I aim to create pieces that evoke a sense of home.
Do you have any words of wisdom for aspiring artists out there? Put your work out there! Don't worry about not having millions of followers or a large fanbase. None of that matters. If you create beautiful work, the right followers/fans will find you.
Golden Eye, Walker Noble Studios
**Who are other artists we should follow? ** @milesregis @brookenrobinson @madisonasross @lefner_editions @philandersonblythe
**What is your favorite place to escape it all? ** Martha's Vineyard is my happy place. Here in California, we love quick trips to Joshua Tree and Palm Springs. We also love Santa Barbara and the central coast. There's a little town called Los Alamos that I highly recommend.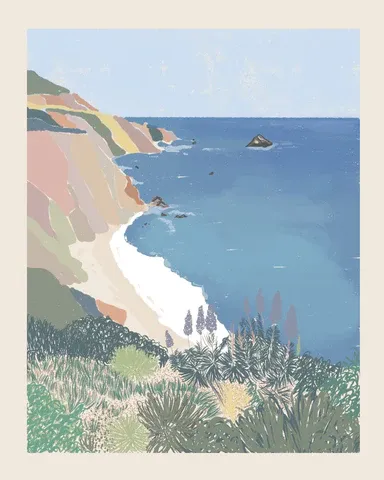 What's in your Welly? Most likely I'll have ice cold water in my Welly while relaxing at Zuma beach in Malibu - sorry to rub it in!
Thank you, Walker! Shop the limited edition Walker Noble Traveler here.
Enter some text
Enter some text
Enter some text
Enter some text
Enter some text
Enter some text
According to the National Strength and Conditioning Association, a warm-up is defined as "preparatory activities and functionally based movements that are specifically designed to prepare the body for exercise or sport". Designing an adequate warmup is usually dependent on the athlete's needs, goals, and abilities.¹ The goal is to mentally and physically prepare the athlete for a training session or competition; while reducing the risk of injury. Benefits of a well designed warm-up are as follows:² Psychological readiness and preparation Increased blood flow to active muscles Increased strength and power output Improved joint range of motion Increased core temperature Enhanced oxygen delivery Faster muscle contraction and relaxation There are many warm-up procedures that a coach or athlete may implement into their training routine. Learning about the advantages of different procedures is crucial to building an effective warm-up specific to yourself or another individual. This article will discuss traditional procedures like static and dynamic stretching; as well as some newer modalities aiding in the speed and effectiveness of a warmup.